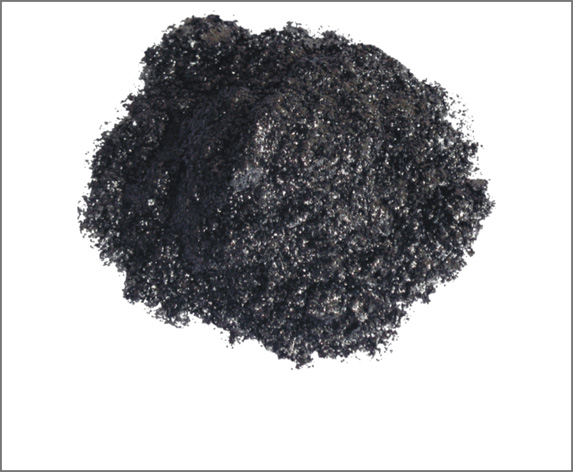 The expanded graphite when receives 200 degree Celsius above high temperatures, because puffing on the compound decomposition in the level shape lattice, may inflate the graphite then to start to inflate, and achieves the maximum volume in 1,100 Celsius degree-hour. Makes it willfully to inflate, the final volume may achieve the initial time several dozens to several hundred times.

After the inflation graphite by original scaled turns the density very low worm shape, thus structure loose, porous and curving, the relative surface accumulates in a big way, sorption capacity is strong, between the worm shape graphite may voluntarily the embedment. Like this increased its flexibility, rebound elasticity and workability. This kind of inflation graphite still maintained the natural graphite the nature, and had good shape of plasticity, the pliable but hard to break ductility and the leak-proof quality.
The expanded graphite widely to apply to the petroleum, chemical,the light industry, the metallurgy, the electric power, the machinery, the drugs manufacture, medical, the automobile, the ships, astronautics, the military, the nuclear power contour science and technology industry domain, is produces the flexible graphite plate, each kind of seal high quality material. Also may use in the metallurgical industry new protection dregs, sends the medicine of a hot nature as well as serves as fire the fire-extinguishing. The low temperature may inflate the graphite to be possible to serve asprotects from fire anti- burns the material.
Type

Spec.

Size(%)

Carbon Contents(%)

Moisture(%)

Expansion Rate (m/g)

Plus Grade

32Mesh

≥80Over Screen

85-99.5

≤1.5

320

50Mesh

300

80Mesh

250

100Mesh

200

Minus Grade

100Mesh

≥50 Under Screen

100

150Mesh

80

200Mesh

50
The above catalog are the normally grades we provide. Grades are categorized mainly by size carbon content and expansion rate? which can be customized to fit any requirements.