Refractory Materials are usually non-metallic materials having those chemical and physical properties that make them applicable for structures, or as components of systems, that are exposed to environments above 1,000 °F (811 K; 538 °C)。
Nice Foundry Sand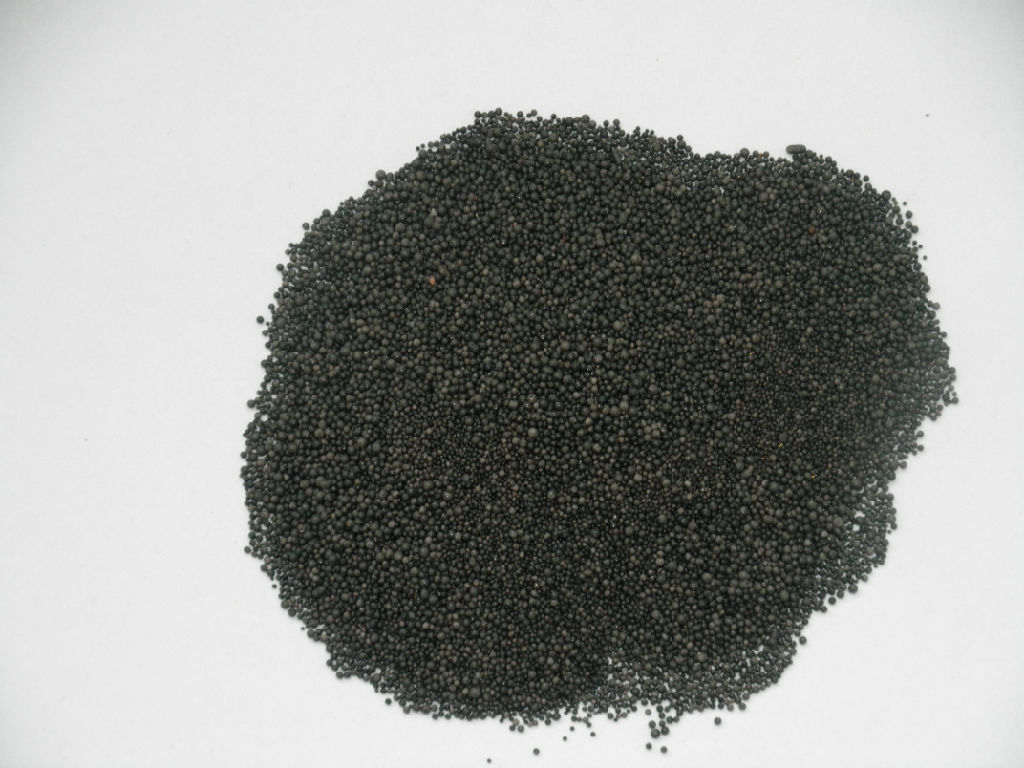 Nice Foundry Sand (NFS CERAMSITE) is a kind of a new artificial Foundry sand that is ball-shaped, high heat-resistant, low heat dilating rate. NFS has advantage of cost and performance than Chromite sand and zircon sand that provide the effective ways to increase improve the quality of the foundry, cost-down and less damage to the environment. It is the best selection to put the NFS into use in the field foundry and has good vision of delelopment.

Ⅰ. NFS Major chemical element and physical parameter
1. Main Chemical element:
Al2O3≥75% , Fe2O3≤5%, Tio2 ≤5%, SiO2: 5-20%, Else: Tittle.
2. Shape: Ball Shape
3. Angle Factor: ≤ 1.1, very close to ball
4. Bulk Density: 1.95-2.05 (g/cm3)
5. Refractoriness: ≥1790℃
6.Thermal expansion : 0.13%(10 minutes at 1000℃)

Ⅱ. NFS CERAMSITE Features namely advantages as follows
1. Round solid Ball shape: The shape is mostly close to ball with smooth surface and lower specific surface area. And NFS has very good air permeability good liquidity and easy to fill that can make the surface perfect when founded. Further more, NFS can flow very easily and easy to clean. The less felting liquid can be used than other sand when using NFS.

2. Lower thermal expansion rate and thermal conductivity: It is just this characteristic that make the foundry more precisely, less cracking and high output. Improve foundry quality.

3. Lower cleavage breakage rate: NFS has high density and has very low cleavage breakage rate. Easily reclaimed that make it more protect environment for the less sand powder occurred.

4. High refractoriness and service temperature : Major element is Al2O3 that has very good refractoriness. The service temperature is beyond 1790℃ that can make it possible to found most of the metal fares.
Ⅲ. NFS Major particle sizes:
The specification can be designed according customer's specific requirement.
| | | | | | | | | | | | | | |
| --- | --- | --- | --- | --- | --- | --- | --- | --- | --- | --- | --- | --- | --- |
| Spec | 10 | 14 | 20 | 30 | 40 | 50 | 70 | 100 | 140 | 200 | 270 | pan | AFS Range |
| | 1700 | 1180 | 850 | 600 | 425 | 300 | 212 | 150 | 106 | 75 | 53 | pan | |
| 220# | | ≤5 | 10-30 | 30-50 | 15-35 | ≤5 | | | | | | | 15-25 |
| 300# | | | ≤10 | 25-45 | 35-55 | 5-15 | ≤5 | ≤2 | | | | | 25-29 |
| 400# | | | | ≤10 | 25-45 | 20-40 | 15-25 | ≤7 | ≤5 | | | | 35-39 |
| 500# | | | | ≤3 | 15-25 | 25-40 | 25-45 | 10-20 | ≤10 | ≤5 | | | 45-55 |
| 600# | | | | | ≤10 | 10-30 | 30-50 | 15-35 | 0-20 | ≤5 | ≤2 | ≤1 | 55-65 |
| 650# | | | | | ≤8 | 10-25 | 20-40 | 20-40 | ≤15 | ≤7 | ≤2 | ≤1 | 60-70 |
| 750# | | | | | | ≤10 | 5-15 | 25-45 | 20-40 | ≤15 | ≤5 | ≤2 | 75-85 |
| 1000# | | | | | | | ≤3 | 10-30 | 35-55 | 15-35 | ≤10 | ≤5 | 105-115 |
| 1250# | | | | | | | ≤2 | 0-20 | 30-50 | 25-45 | 0-20 | ≤8 | 125-135 |
| 1500# | | | | | | | | ≤5 | 5-25 | 40-60 | 25-40 | ≤15 | 160-170 |